Welcome to Pei San's World
This homepage is specially dedicated for Pei San's family and personal friends only.

---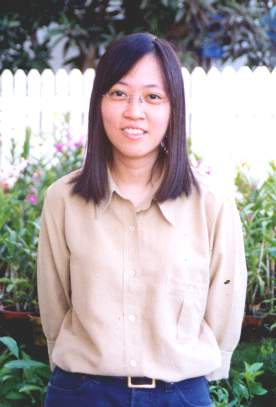 ( Picture taken in 1999)
Peace be with you in the name of our Lord Jesus Christ!!
---
My personal profile:
Name: Pei San Lin
Home Town: Tawau, Sabah, Malaysia. click here!
D.O.B : 14 February
Achievement: LL.B(Hons)

; CLP (Certificate in Legal Practice)


University: University of the West of England, Bristol, UK; University Malaya; Profession Qualifying Board

Religion: Christian
Denomination: Anglican / Church of England
Home Church: St. Patrick's Anglican Church, Tawau, Sabah, Malaysia. House of Prayer's homepage


Current Church:

Faith Christian Centre, Sunway, Selangor

Faith Christian Centre

Hobbies: Playing racket sports, all kind of sports, reading, playing musical instrument ( playing in a band especially), D.I.Y, garderning, spending time with friends, watching movies, listening, etc.
If you are interested to know of how God touch my heart and how He changed me, please click here to know!!!
---